Tom Alison served as forum moderator. To his left are Joe Kinego, Donn Byrnes, and Blair Bozek, as well as a late-model gold pressure suit (provided by Tom Alison and Joe Kinego), and an earlier silver suit (courtesy of the David Clark Company).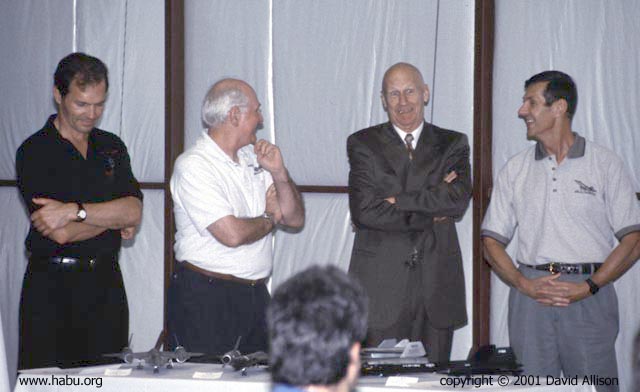 Sharing a lighter moment just before the start of the first forum.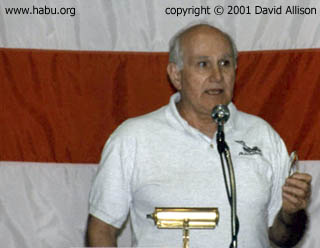 Alison, Kinego, Byrnes, and Bozek captivated the crowd with stories of sorties over hostile territory, ejections from crippled aircraft, miracles of engineering, and other pieces of habu history.


The role of reconnaissance aircraft was one of the topics during the question and answer period after each forum. Each panelist generously took questions from the crowd.