61-7981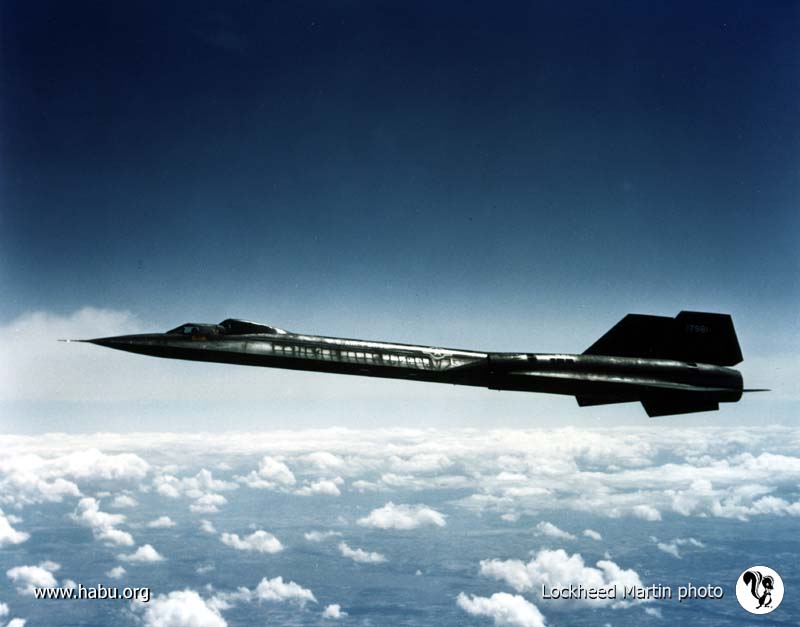 981 was the only SR-71C built. Made from parts of the static test model SR-71 and the aft section of YF-12A #06934, she was built to replace SR-71B #957. She first flew on March 14, 1969.


981 being refueled from KC-135Q #58-0099 - AFFTC History Office photo by Gene Furnish via Tony Landis
The photo above and below are of MGen. Otis Moore's VIP checkride in 981 on December 10, 1975, just 4 months before 981's final flight. - Lockheed photo by Gene Furnish via Tony Landis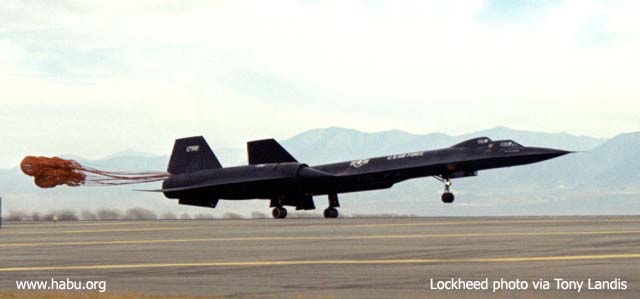 May 1971 photo of 981 taken from the tanker just after refueling. - Lockheed Martin photo


Being a hybrid of 2 separate aircraft caused some unforeseen problems, most noticably with the aircraft's geometry: at supersonic speeds she tended to fly slightly sideways, and required a slight rudder input to fly straight at high Mach numbers (many pilots who flew her say the amount of rudder pressure involved was almost unnoticable).



continued...

---
17980 17981
---
Copyright © 1998-2001 Habu.Org