61-7979
This photo of 979 bearing the 9th SRW shield is very similar to one taken by Charles Meyer in February 1981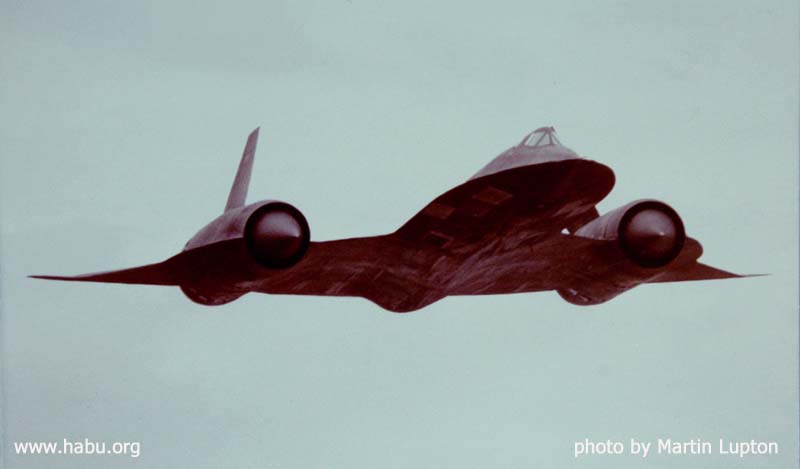 979 on the departure day following the International Air Tattoo at RAF Fairford in July 1985. According to Martin Lupton, who took this photo, this was during a very impressive and brief display after departure.
979 is on display at the USAF History and Traditions Museum at Lackland Air Force Base near San Antonio, Texas. She was flown there on Tuesday, March 6, 1990 (the same day as 972's record-breaking run) by Steve Grzebiniak and Stanley Gudmundson. 979 retired with 3321.7 hours of flight time - the fourth highest of all blackbirds.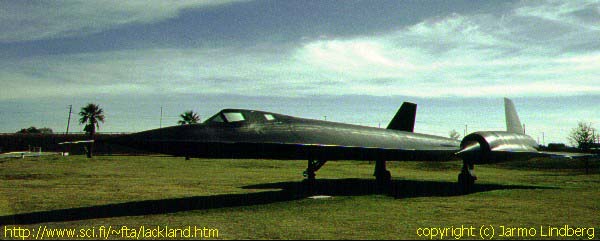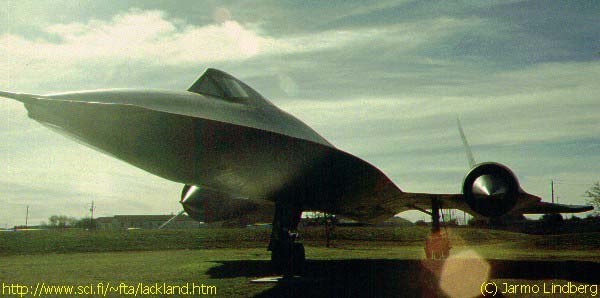 photos courtesy Jarmo Lindberg
October 1991 closeup of 979's tail art, showing where the original black paint is starting
to peek through the high-gloss paint job she was given after landing at Lackland
- photo by John Freedman

Keith Goodman has a model of 979 that has to be seen to be believed...click here for some amazing photos (he also has many other aircraft in his Scale Model Museum worth seeing, including a U-2C). (Note: URLs updated Aug.2001 - Ed.)
continued...
---
---
Copyright © 1998-2011 Habu.Org