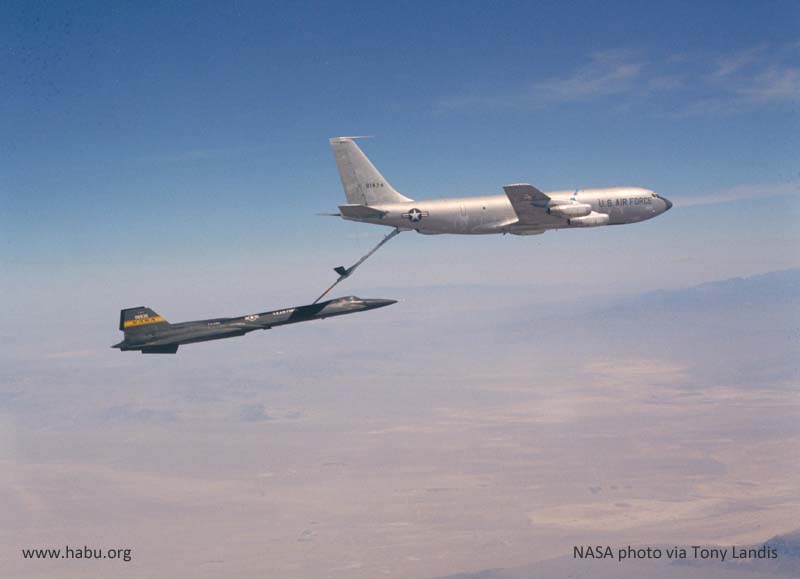 KC-135Q #59-1474 refueling NASA YF-12A #60-6935 - NASA photo via Tony Landis

59-1474 has the dubious distinction of being the tanker that SR-71 #61-7970 collided with on June 17, 1970. The collison damaged the tail section of the aircraft, but it was still airworthy after the blackbird fell away, and the crew managed to get the tanker all the way back to Beale AFB from El Paso, Texas, where the collision occured. The crew could not stow the refueling boom, and it dragged along the runway as they landed.

Not only did 59-1474 survive the collision, but it is still on active flying status with the 127th Air Refueling Group at Selfridge ANG Base in Michigan.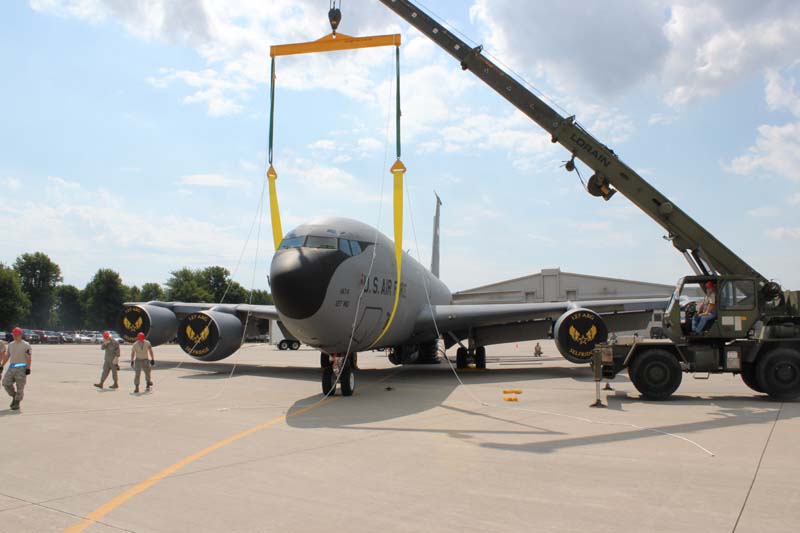 Airmen from the 191st Maintenance Squadron, prepare to lift the nose of KC-135 Stratotanker #59-1474 during a training exercise at Selfridge Air National Guard Base, Mich., on Aug. 13, 2011. The 191st MXS performed an exercise in which they simulated a KC-135 had damaged nose gear and a crane was needed to move the aircraft to a safe location for repair. - USAF photo by TSgt. Dan Heaton