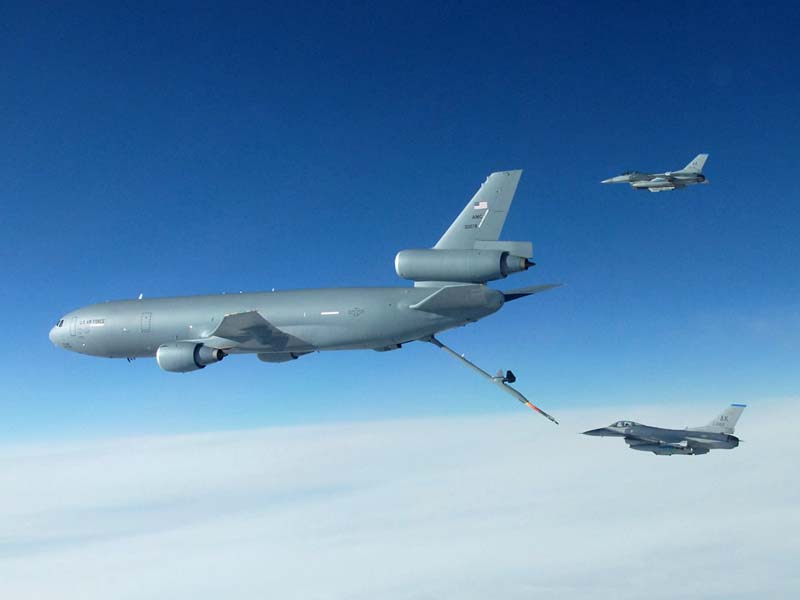 KC-10A #83-0075 refueling two F-16's based out of Eielson Air Force Base, Alaska - USAF photo
83-0075 is still flying in the USAF inventory, based at Travis Air Force Base, California.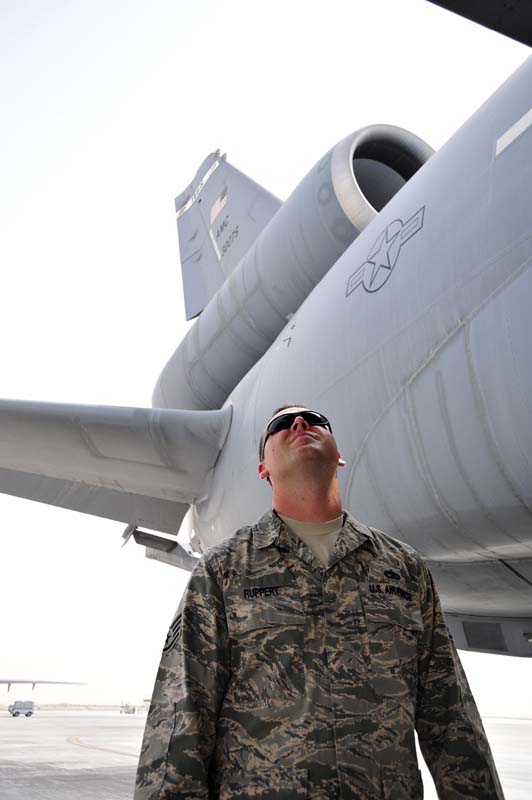 SSgt. Michael Ruppert, 380th Expeditionary Maintenance Group, scans the flight control surfaces during a follow-up inspection on Oct. 6, 2009. Sgt Ruppert evaluated KC-10 Extender #83-0075 dropped object prevention inspection, completed earlier by an aircraft maintenance technician. Sgt Ruppert is deployed from McGuire Air Force Base, NJ, and grew up in Ft. Myers, TX. - USAF photo by TSgt. Charles Larkin Sr.